Austin Immigration Attorney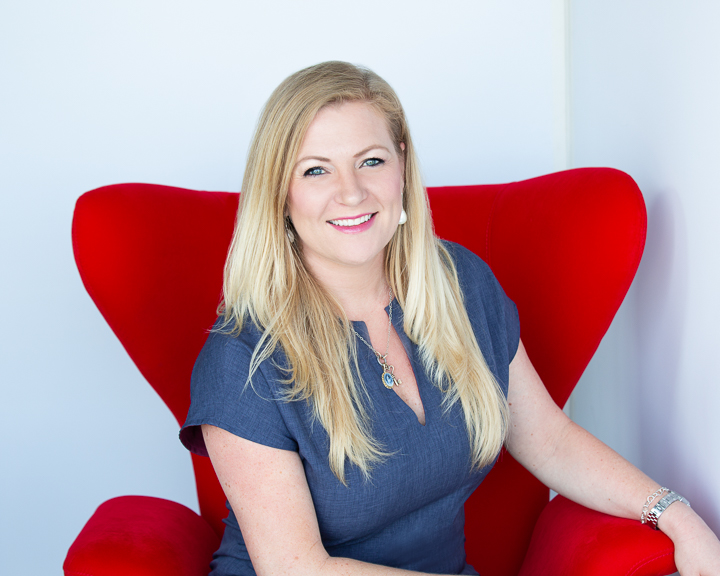 Thank you for visiting my bio to learn more about me! I am a proud Austin Immigration Attorney and I choose to work in immigration in our community because it is important, fulfilling, and helps me fight for social justice. My clients are going through one of the most important processes of their lives. What I do not only has an effect on the lives of my clients, but also on the lives of their children and grandchildren. An ability to live and work in the US without fear of deportation provides better jobs, more security, and a life with more opportunities. Immigration relief affects the future generations of families and elevates everyone in our country. I believe that diversity makes our country beautiful.
I knew that I wanted to work in the field of social justice when I started law school at the University of Texas. I tried many different internships and jobs but it wasn't until taking the Immigration Clinic that I knew how I wanted to spend my career. As a student at the Clinic, my first assignment was to visit the Hutto immigrant detention center. There I met with a detained family of asylum seekers. The baby was wearing a onesie issued by the prison. Her mom asked me if I would hold her during our meeting because I smelled like the outside world and when I got up to leave our meeting, she asked me if I could sneak her baby out with me because she could not stand seeing her infant in jail. I was so horrified and moved by the experience. It was at that moment I knew that I would spend my career working for justice for immigrants.
After graduation, I was awarded an Equal Justice Works Fellowship to work with the families detained at Hutto. My project was housed at American Gateways, a non-profit dedicated to securing justice for low-income immigrants in the Central Texas Area. In 2010, I won the Contribution to Minority Community Award from the Travis County Women Lawyers Association. That same year, I entered private immigration practice at Hines & Leigh, PC where I was lucky to be trained by Barbara Hines and Cynthia Leigh, both boards specialized and highly respected Austin Immigration Attorneys. I launched Lincoln-Goldfinch Law in 2015. In 2017, I won the Pro Bono Attorney of the Year award from the Travis County Women Lawyers Association.
At Lincoln-Goldfinch Law, everyone on staff has a history of activism for immigrants. We are dedicated to our cause and to our clients. We do immigration work exclusively, with a focus on family-based Austin immigration (greencards, waivers, citizenship,) deportation defense, and humanitarian cases like U-visas for crime victims, VAWA, and asylum. We are dedicated to pro bono work and community involvement. I serve as the pro bono liaison for the American Immigration Lawyers Association, and I am on the board of Casa Marianella, the Travis County Women Lawyers Association, and the Austin Bar Association's Solo and Small Firm Section, as well as the Civil Rights and Immigration Section. I enjoy speaking on immigration, so if you are part of a group that would like me to come and speak, feel free to inquire!
My proudest accomplishment is my family: my husband Josh and my precious daughters Nora and Winslow.
EDUCATION
The University of Texas School of Law, Austin, TX J.D. May 2008
The University of Texas, Austin, TX Bachelor of Science December 2004 with honors
MEMBERSHIP and SERVICE
Casa Marianella – board member 2016 to present
American Immigration Lawyers Association, Pro Bono liaison for the Oklahoma, Texas, and New Mexico Chapter 2016 to present
National Immigration Project of the National Lawyers Guild
Austin Bar Association; 2015 Leadership Academy member
Austin Young Lawyers Association
Austin Bar Association Solo & Small Firm Section – board member 2011-2018
Austin Bar Association Civil Rights and Immigration Section – board member 2011-2018
Hilde Girls – an Austin women's singing group providing benefit concerts to various organizations, including Global Camps Africa, GEN Austin, Caritas of Austin, American Gateways, Truth be Told, Hospice Austin, and Austin Families in Nature.
Travis County Women Lawyers Association – board member 2013-present
Sabia que queria trabajar en el area de justicia social cuando empeze la escuela de leyes en la Universidad de Texas. Trate diferentes conferencias, cursos, y trabajos, pero no fue hasta que tome la clinica de inmigración que supe que iba a dedicar mi carrera. Como una estudiante de clínica,, mi primer trabajo fue visitar una familia que fue detenida en el centro de detencion de Hutto. Ellos buscaban asilo en los Estados Unidos. La bebe estaba usando un mameluco que le dieron en la prision. Su mama me pregunto si la podria cargar durante nuestra junta porque yo olía como el mundo exterior y cuando me pare a salir de la junta, me pregunto si podia sacar a la niña conmigo. Fue en este momento que supe que mi trabajo en la vida seria trabajando por la justicia de los inmigrantes. Como mucha gente, me siento una espectador en mi vida, y creo en el luchar y proteger a la gente marginada.
Despues de mi graduación, fui presentada con el Equal Justice Works Fellowship para trabajar con las familias detenidas en Hutto. Mi proyecto se ubicaba en American Gateways, una organización sin lucro dedicada a asegurar la justicia para los inmigrantes de bajos ingresos en el area del centro de Tejas. En el año 2010, gane el premio a la Contribucion de la Communidad de Minoritaria por la Asociación de Mujeres Abogadas del Municipio de Travis. Ese mismo año, entre a la practica privada de a Hines & Leigh, PC donde tuve la suerte de ser entrenada por Barbara Hines y Cynthia Leigh, ambas abogadas de inmigración especializadas por el consejo y altamente respetadas como abogadas de inmigracion en Austin. En 2015 empeze mi practica de Lincoln-Goldfinch Law.
En Lincoln-Goldfinch Law, todos los trabajadores tienen historia y experiencia para activismo para immigrantes. Estamos dedicados a nuestra causa y nuestros clientes. Hacemos trabajo de inmigracion exclusivamente, con un enfoque en casos de familia (tarjetas de residencia permanente, perdones, ciudadania) defensa contra deportacion, casos humanitarios, como victimas de crimen, VAWA, y asilo. Estamos dedicados al trabajo pro bono y involucrados en la comunidad. Sirvo como la conexión pro bono para la Associacion de Abogados de Inmigracion de America, estoy en el consejo de Casa Marianella, la Asociación de Mujeres Abogadas del Municipio de Travis, y Austin Bar Association Solo y la Seccion de Firmas Chicas. Soy un orador frecuente de muchos grupos de el tema de inmigracion. Disfruto hablar de inmigración, así que si eres parte de un grupo que te gustaría que viniera que hablara, siéntate libre a solicitarlo!
Mi mas grande orgullo es mi familia: mi esposo Josh y mi hija preciosa Nora.